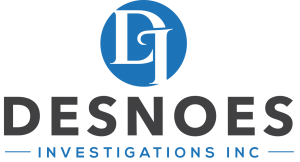 ---
Join the Desnoes Investigations Team
---
Desnoes Investigations is a prominent name in the private investigation community and throughout the South Florida community as well. If you're interested in joining our team or attending our training academy, you'll find the information you need to know here!
Careers at Desnoes Investigations
At Desnoes, our clients' safety and security is our utmost priority, as is our reliance on open communication, interpersonal skills, and professionalism. Our rigorous screening process is designed to leave us with only the best recruits, ensuring our clients receive the best service at our firm. If you pass our screening process, you'll enjoy careful training to ensure you uphold the same standard we've established and come to be known for in preceding years.
What We Look for in Employees
At Desnoes, we're discerning in which individuals we believe uphold the standards our name represents. Each potential employee is screened according to his or her qualifications, skills, experience, and disposition toward the role he or she would serve in our organization. Employees should also be open and welcoming of future training as all employees are required to attend experience-based programs to further refine their skills.
If you wish to be an investigator, you will need to perform investigative assignments, be well versed in a variety of communication skills, and demonstrate what you've learned in at least one year of prior experience. Experience may be as a security officer, in law enforcement, customer service relations, military, or another profession suitable for this career trajectory.
Our Training Institute
Our training program well exceeds the minimum standards set forth by Florida and as such, we turn out graduates who are more than capable of delivering exceptional work to clients everywhere. We pride ourselves on producing exemplary services and investigators who are reliable and effective.
Who We Follow 
The Department of Agriculture and Consumer Services Division of Licensing provides licenses and regulates the private industry in accordance with Chapter 493 of the Florida Statutes. Involvement with this department ensures the public's interests are both served and protected at all times.
Are You Interested in a Career or Training?  
If you're interested in a career at Desnoes Investigations or training (http://www.piti-fla.com), please contact us at 954-975-0210 or by email at desnoesag@aol.com.
We look forward to speaking with you and welcoming you to the Desnoes team!